Our diverse team is composed by Volunteer people at our headquarters, by regional staff that work at the community level and at academic institutions, and by external collaborating specialists and development experts. Some of our colleagues and volunteers are located in different parts of the world to cover different communities' needs . The general operations management is conducted at our headquarters in Vienna, Austria, where a truly multinational and multidisciplinary Volunteer  team is based.
The majority of our motivated volunteers are local residents of their communities, and thus are able to sustainably and effectively assist these communities establish and conduct their own development practices.
Lawrence Aondohemba Kwaghga, MBA (Management)
Field Operations Program and Support Manager in Nigeria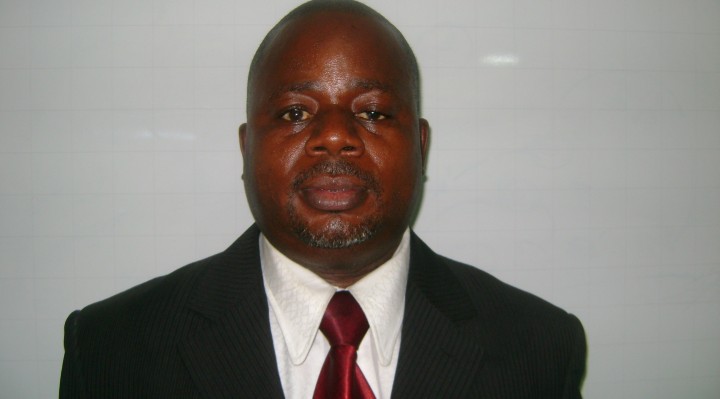 I joined K4DWB as a Field Operations Program and Support Manager in Nigeria, as I have discovered that the vision and activities of the organization will help my country in filling the knowledge gaps noticed during the implementation of the MDGs and also help in fast-tracking the achievements of SDGs. This will provide an opportunity for me to contribute my quota in empowering the rural communities in Nigeria with actionable information that will guarantee sustainable development. This is in line with the strategic focus of Nigeria towards sustainable development.
Felix Danso, MSc (Development Management)
Field Operations Program and Support Manager in Ghana
I am motivated to join K4DWB as a Field Operations Program and Support Manager in Ghana because I share the overall vision of this reputable organization. Information and knowledge are vital for sustainable development whereas ignorance breeds poverty. Relevant information and knowledge can be used to solve numerous development challenges that Africa faces. K4DWB therefore stands out as a unique development organization offering a platform for all to contribute to the success of the MDGs, while also working to achieve the SDGs in Ghana and Africa in general.
James Omwega, MBA (Management), BCOM, PHAP
Field Operations Program and Support Manager in Kenya
The K4DWB Kenya Field Operations Program team is enthusiastic and greatly focused on reaching out to both academic and rural communities to enhance sensitization and create awareness of SDGs through holding regular seminars and workshops in strategic institutions and regions. At the top of our agenda is the endeavor to reach out to many audiences of all cadres. Increasingly important is the goal to mainstream female gender roles for economic empowerment and effective participation to narrow the gap of ignorance. In addition, the team aims to increase best practices on the ground and thus create strong economic structures for wealth creation and to accelerate much needed good standards of living, which is in line with Kenya's national blueprint of Vision 2030.
You can also become  our Supporter.  Please feel free to  fill this form and we will be more than happy to get back to you as soon as possible.  Our public department will connect with you for the next step.