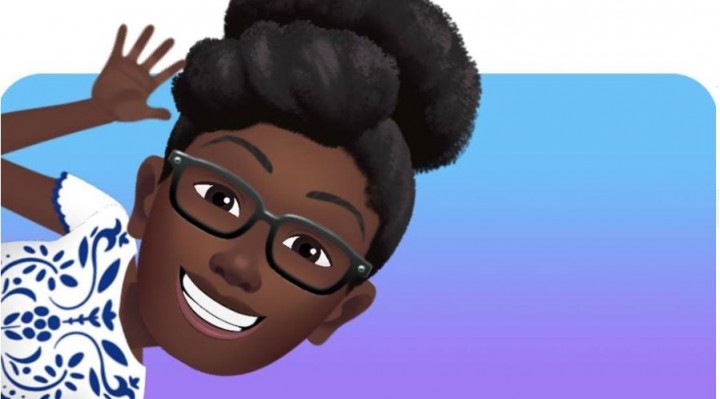 Zur Verstärkung unseres freiwilligen Teams in Wien besetzen wir folgende Position:
Pflichtpraktikum / Berufspraktikum/ Freiwillige Mitarbeiter/in
Entwicklungszusammenarbeit (m/w)
(Teilzeit oder Vollzeit)
Aufgabenbereich:
Koordination von SDGs – Digitalisierung – Freiwilligenarbeit in Österreich-Bildungsaktivitäten
Eigenständige Durchführung von Projektmaßnahmen der Senioren- Jugend- und Bildungsarbeit
Konzeption und Durchführung von Seminaren und Workshops mit Kindern, Senioren, Jugendlichen sowie sozialen EinrichtungsleiterInnen
Organisation und Durchführung von verschiedenen Bildungs-, Austausch- und Vernetzungsveranstaltungen
Ansuchen von Projektkooperation und Beratung von Projektpartner, und sozialen Organisation von Veran-staltungen
Eigenverantwortliche Bearbeitung und Aktive Korrespondenz mit Entwicklungszusammenarbeit NGO in Österreich und außerhalb Österreich.
Eigenverantwortliche Bearbeitung und Koordination von innovativen Projekte für Entwicklungszusammenarbeit.
Unterstützung bei administrativen und operativen PR-Tätigkeiten.
Eigenverantwortliche Bearbeitung und Koordination von Projekten auf nationaler, EU- und internationaler Ebene.
Zielgruppenanalyse.
Koordination von Entwicklungszusammenarbeit Networking programme, Veranstaltungen.
Marketingtechnische Unterstützung anderer Fundraisingaktivitäten.
Recherchearbeiten und Unterstützung bei administrativen und operativen Tätigkeiten
Redaktionelle Tätigkeiten (z.B. Aufbereitung von Informationsmaterial).
Support bei der Daten- sowie Systempflege.
Organisation und Umsetzung von Veranstaltungen.
Erstellung von Direct Mailings für bestehende Spender*innen sowie zur Neuspendengewinnung.
Bedankungen und Welcome Flow.
Anforderungsprofil:
Interessierte Kandidatinnen und Kandidaten an unsere Projekte
Pädagogische Ausbildung a plus
Erfahrung in der Projektmitarbeit und als ReferentIn, bzw. in der Arbeit mit Gruppen
Expertise zu globalen Themen sowie die Bereitschaft, sich in neue Themen einzuarbeiten und diese unter globaler Perspektive zu beleuchten (z.B. SDGs, Digitalisierung, Freiwilligenarbeit…)
Selbstständiges, vorausplanendes und eigenverantwortliches Arbeiten
Sehr gute Deutsch und Englischkenntnisse
Gute Informationstechnologie (IT) Kenntnisse, insbesondere Internetnutzung, online videos tools, sozialen Medien, Digital storytelling und Programmiersprache für Kinder und Jugendliche etc.
Hohe Belastbarkeit in Stoßzeiten (des Bildungsbereichs) und Bereitschaft zu flexiblen Arbeitszeiten und Reisetätigkeiten innerhalb Österreichs und der EU
Laufendes Studium des Business Administration, des Marketings, der Kultur- & Sozialanthropologie, der internationalen Entwicklung, der Europäischen Zusammenarbeit o.ä.
Erste Berufserfahrungen auch in anderen Branchen/Bereichen von Vorteil.
Relevante Ausbildung im Marketing mit Schwerpunkt Direct Mailings.
Fundierte Erfahrung im CRM.
Erfahrungen in der Erstellung und Produktion von Direct Mailings.
Hohe Kommunikations-, Kontakt- und Teamfähigkeit.
Sehr guter Umgang mit Wort- und Bildsprache.
Menschenrechtliches und politisches Interesse.
Kommunikationsstarke/-r TeamplayerIn mit ausgeprägtem Verantwortungsbewusstsein und Hands-n-Mentalität.
Organisationstalent mit Freude an einer strukturierten Arbeitsweise und mit schneller Auffassungsgabe.
Ausgezeichnete EDV-Kenntnisse, insbesondere MS-Office.
Interesse an openBüro – oder Homeoffice Arbeitsprozess.
Praktikumsdauer von mind. 6 Monaten wünschenswert.
Unser Angebot:
Eine vielfältige und eigenverantwortliche Aufgabe in einer internationalen Jungen Organisation mit Focus on "Knowledge" that creates "Value", gutes Arbeitsklima und die Möglichkeit, unsere Organisation mitzugestalten. Es gibt die Möglichkeit unser Marketing Departement zu übernehmen nach einem erfolgreich des Praktikums.
Anmerkungen:
Knowledge for Development without Borders (KFDWB) is a non-governmental organization (NGO) established in 2014 and based in Vienna, Austria. KFDWB provides Information and Communication Technology (ICT) skills and knowledge to people around the world with information on sustainable development issues and practices. It includes learning and interaction tools between members and users to face challenges of the 21st century in their local communities. You can access to the vision of our organization about the knowledge for development here. Our website: http://knowledgefordevelopmentwithoutborders.org/
Interessiert?
Wir freuen uns auf Ihr Interesse! Melden Sie sich bitte per Mail bei Projektkoordination, Gruppenleitung: willkommen.kfdwb@gmail.com – Herzlich willkommen im Volunteering Management Team – Nachhaltige Entwicklung – Agenda 2030 / SDGs mit Schwerpunkt Digitalisierung und Jobs Skills in Österreich
---