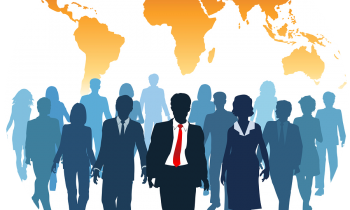 You are a retired development professional  or not. You are still having interest in international development, the SDGs, ICT in development or in global education and training.  You are interest in a Cloud-based solution to promote education, measurement of impacts, advocacy skills, capacity building focused on knowledge of the SDGs, social empowerment and development worldwide. Our cloud-based solution seeks to host, manage, share, and disseminate relevant knowledge in the local and official education languages of the communities using our platform, and to facilitate Entrepreneurship and SME Management Training, job skills training, connections and networking between individuals and groups dedicated to sustainable development.
You have long years of experience and expertise in the area of development at local and international level. You want to share your know-how with young people or provide young people the skills, experience, and perspective necessary to create, manage, and sustain successful our program.  Are you ready to support sustainable development innovation? Did you know providing us your mentoring can help our program development? It can!
We are currently looking  worldwide for interested
Volunteers, Mentor (m/f)
Location: Vienna
We are currently looking for an interested Volunteer to be engaged as a Mentor within the Operative Team in the NGO Knowledge for Development Without Borders (FDWB)
Summary: Within the Operative Team, the Mentor will work closely with the Team to discover the opportunities the Team never knew existed.
Your tasks:
Assistance in exploring new business partners,
Assistance in providing the skills, experience, and perspective necessary to create, manage, and sustain successful our program,
Assistance in setting clear business goals,
Assistance in developing contacts with donors, governments, and development agencies,
Assistance in identifying funding resources,
Assisting in funding research,
Assistance in defending our visions,
Assistance in advancing our programme and project,
Assistance in finding satisfaction in our work.
Assistance in networking with influential agencies.
Assistance in marketing
Guidance in applying for funding.
Your profil:
Trust and great interest in supporting young people to achieve their dream program.
Field experience in the participation of development aid operations, preferable in the field of Sustainable Development Goals (SDGs).
Proven strategic planning, organization and implementation of development aid support operations mechanism, including team management and reporting skills
Excellent communication skills in English, French and German (written and oral) required.
High degree of flexibility in helping if an immediately need arises.
Proficient in dealing with different cultures.
Dedication and passion for development aid support mechanism values and issues.
NGO KFDWB offers:
A dynamic and pleasant working environment in a motivated volunteer team within a new development aid model perspective.
A fully integrated and respectful partnership within an international organization.
An attractive working place in the future with international development aid support mechanism know-how.
Feel free to visit the company website for more information: www.knowledgefordevelopmentwithoutborders.org
Please send all Applications to our recruitment department under the mail address: info.k4dwb@gmail.com
We look forward to your applications and possibly welcoming you into our team.
The KFDWB Team at Headquarters, Vienna, Austria