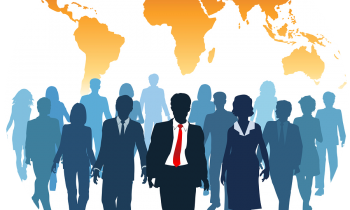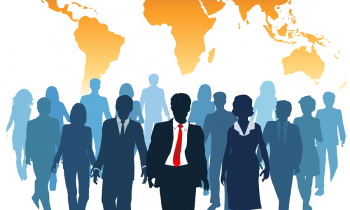 Are you interested in international development, the SDGs, ICT in development or in global education and training? Are you interested in cloud-based solution to promote education,  measurement of impacts, advocacy skills, capacity building focused on knowledge of the SDGs, social empowerment and development worldwide?
Our cloud-based solution seeks to host, manage, share, and disseminate relevant knowledge in the local and official education languages of the communities using our platform, and to facilitate  Entrepreneurship and SME Management Training, job skills training, connections and networking between individuals and groups dedicated to sustainable development.
Are you looking for a volunteer placement, or Erasmus+?  Please do not hesitate to get in touch with us if one of our current positions is suitbale to your skills and needs.
We are currently looking for interested
Volunteers,  National Community Manager  (m/f)
Location: Country/Worldwide
We are currently looking for  an interested Volunteer to be engaged as a National Community Manager within the Operative Team in the NGO Knowledge for Development Without Borders (FDWB)
Summary: Within the Operative Team, the National Community Manager will work closely with the Marketing Team in the implementation of KFDWB´s projects (e.g. cloud- platform ) where there is a need, including  the coordination of development services, training, events, seminars, workshops and activities with internal and external development  agencies/organizations, the support of the design and implementation of development aid  field  support operation strategies, the planning of targets, the promotion  of KFDWB to local  and international NGOs as well as to development institutions among other activities.
Your tasks:
Working closely with the Operative Team and the Marketing Team Manager
Serving as a chair of  national KFDWB´s volunteer networking  groups
Participating in the moderation and updating of our platform
Working and negotiating with multiple local development agencies, government personalities and CSOs (NGOs, CBOs)
Working hand in hand with local volunteers
Supervising and managing ongoing projects at local level
Mobilizing new user to join our
Responsible for advocating the cloud- platform on social networks.
Going actively outside and within the online community to connect potential users, customers, volunteers to the cloud-based Community Learning Center
Mobilizing and dealing with those who haven't heard of the cloud-based Community Learning Center
Working for and boosting awareness for the cloud-based Community Learning Center
Your profil:
Trust and great interest in the empowerment of local people to set up initiatives themselves.
Field experience in the participation of development aid operations, preferable in the field of Sustainable Development Goals (SDGs).
Proven strategic planning, organization and implementation of development aid support operations mechanism, including team management and reporting skills
Excellent communication skills in English and French  (written and oral) required
High degree of flexibility and a willingness to travel internationally if the need arises
Proficient in dealing with different cultures
Dedication and passion for development aid support mechanism values and issues
NGO KFDWB offers:
A dynamic and pleasant working environment in a motivated volunteer team within a new development aid model perspective.
A fully integrated and respectful partnership within an international organization
An attractive working place in the future with international development aid support mechanism know-how
Feel free to visit the company website for more information: www.knowledgefordevelopmentwithoutborders.org
Please send all Applications to our recruitment department under the mail address: info.k4dwb@gmail.com
We look forward to your applications and possibly welcoming you into our team.
The KFDWB Team at Headquarters, Vienna, Austria