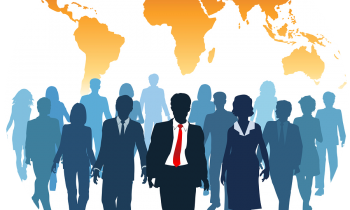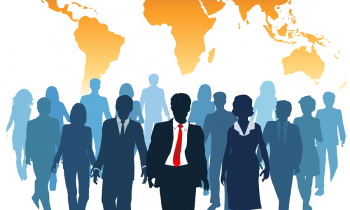 Are you interested in international development, the SDGs, ICT in development or in global education and training? Are you interested in cloud-based solution to promote education,  measurement of impacts, advocacy skills, capacity building focused on knowledge of the SDGs, social empowerment and development worldwide?
Our cloud-based solution seeks to host, manage, share, and disseminate relevant knowledge in the local and official education languages of the communities using our platform, and to facilitate  Entrepreneurship and SME Management Training, job skills training, connections and networking between individuals and groups dedicated to sustainable development.
Are you looking for a volunteer placement, or Erasmus+?  Please do not hesitate to get in touch with us if one of our current positions is suitbale to your skills and needs.
We are currently looking for interested
Volunteers,  KFDWB´s Community Learning Center Manager  (m/f)
Location: Vienna
We are currently looking for  an interested Volunteer to be engaged as an Interantional KFDWB´s Community Learning Center Manager within the Operative Team in the NGO Knowledge for Development Without Borders (FDWB)
Summary: Within the Operative Team,  the international KFDWB´s Community Learning Center Manager will work closely with the Marketing Team as the learning center manager and Moderator.
Your tasks:
Ggranting access to participants within StayConnecteD4Dev, KFDWB´s Community Learning Center.
Stiring lively discussions between experts, but instead added value through answering questions and solving problems.
Following up on unanswered questions, initiate community dialog, and keep the "pot boiling.
Updating Content value (videos, training materials, jobs, infogaphics, case studies, blogs forum etc.) to regularly purgeincorrect or obsolete information.
Recruiting people who are active in other discussion forums or  inviting someone to respond to a particular question.
Interacting with the coolest community of bloggers and commenters on the planet.
Writing blog posts and sharing your insights on Community Management.
Join in on dozens of awesome conversations every day.
Meeting other Community Managers and building a network of resources.
Learning how to critique and execute an awesome product pitch.
Developing strategies to increase engagement and interaction.
And oh so much more.
Your profil:
Studies or has a bachelor's or associates degree in music, advertising, marketing, graphics,   web development, communications, English, IT, music, theater, anthropology, history or related.
Excels at research, possesses excellent writing skills and the ability to crank editorial and technical writing output without brooding.
Has work experience or training in advertising, PR, online marketing or similar field.
Proficient with Microsoft Office products.
Dedicated to blogging and use of Facebook.
Understands the power of feed marketing.
Demonstrated creativity and documented immersion in social media (really send the links).
Demonstrated ability to map out a marketing strategy and then drive that strategy proven by testing and metrics.
Experience sourcing and managing content development and publishing.
Ability to jump from the creative side of marketing to analytical side, able to demonstrate why their ideas are analytically sound
Management experience or obviously ready for promotion to management.
Discretion to identify threats and opportunities in user generated content.
Understands social media universe including YouTube, Forums, Twitter, Wikis, blogs, etc…
NGO KFDWB offers:
A dynamic and pleasant working environment in a motivated volunteer team within a new development aid model perspective.
A fully integrated and respectful partnership within an international organization
An attractive working place in the future with international development aid support mechanism know-how
Feel free to visit the company website for more information: www.knowledgefordevelopmentwithoutborders.org
Please send all Applications to our recruitment department under the mail address: info.k4dwb@gmail.com
We look forward to your applications and possibly welcoming you into our team.
The KFDWB Team at Headquarters, Vienna, Austria