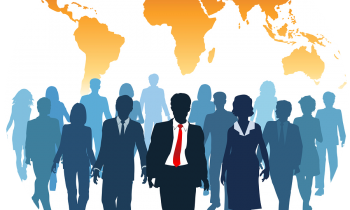 Job description
The involvement of volunteers is essential to achieving our mission!
Knowledge for Development without Borders (KFDWB) is a non-governmental organization (NGO) established in 2014 and based in Vienna, Austria. Our efforts to support sustainable development progress are broad and diverse, but a core element of all our efforts is to work closely with civil society, international development agencies, and local communities to meet urgent local needs as well as to empower local citizens to know, understand, secure and enforce their roles, responsibilities, and engagements for the success of the Sustainable Development Goals (SDGs).
We share relevant knowledge, and provide relevant trainings in order to build skills needed to alleviate development issues at a community level. We motivate people on the ground to express their individual needs and the needs of their communities, and to get actively involved in developing solutions. We raise awareness on local development issues and we identify the best development practices specific to each community and their locality in an effort to resolve these issues once and for all. We have developed a cloud-based solution to promote education, measurement of impacts, advocacy skills, capacity building focused on knowledge of the SDGs, social empowerment and development worldwide
Your  responsibility
We need someone to research, write, and apply for grants to help fund our project "Chance is Everywhere" that aims to providing development Training program and practices in the local language and official language on a cloud platform for the mass unemployed people, fresh graduated, disabilities people, students and other people across Sub-Saharan African Countries (e.g. 1500 trained people per year).
Once trained, your  work may be done off site at the convenience of your computer.  Please help us steam ahead to the next level! This is a volunteer opportunity.
Skills
This position requires the following Grant Writing / Research
Experience
Not Applicable
Employment type
Volunteer
Experience
Not Applicable
Job function
Other
NGO KFDWB offers:
A dynamic and pleasant working environment in a motivated volunteer team within a new development aid model perspective.
A fully integrated and respectful partnership within an international organization
An attractive working place in the future with international development aid support mechanism know-how
Feel free to visit the company website for more information: www.knowledgefordevelopmentwithoutborders.org
Please send all Applications to our recruitment department under the mail address: info.k4dwb@gmail.com
We look forward to your applications and possibly welcoming you into our team.
The KFDWB Team at Headquarters, Vienna, Austria