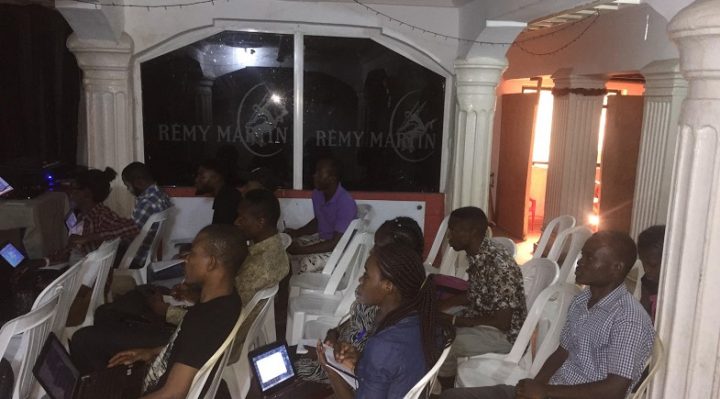 What?
The online basic ICT vocational training was intended to provide the participants technical knowledge about the essentials of computer, first attempts at Internet research, help them to set up their e-mail addresses and to learn them how e-mail works.
Why?
Underprivileged youth are the ones who have to struggle most to access the recourses for their personal development and for improving their living conditions. The ability to use a computer and Internet is one of the recourses, which can provide work possibilities and help the youth to exchange information, expand their social network. Therefore, KFDWB believe that providing the underprivileged youth with the free ICT training directly leads to the improvement of their chance for prosperity.
How?
The training was delivered over the course of 3 days from 10.1. to 12.1. 2017 and 4 hours were intended for each day. There were 2 trainers using co-teaching; a local facilitator and a remote trainer who were delivering the training via cloud platform. The training was attended by 13 participants.
The main topics covered during the training:
– Basic parts of the computer, switching on/off the computer, basic Microsoft Word skills
– Internet, its benefits, internet research
– E-mail – benefits, setting up an e-mail account, sending and receiving an e-mail
Outcome
The participants learned the essentials of Computer, the use of Internet and Microsoft Word program. They learned how to search for things on Google (e.g. they were searching for ,,jobs Nigeria'', ,,health'', ,,woman rights'' and so on) and how to set up a personal e-mail account. They learned to send, receive and reply an e-mail.
Feedback
"I want to say a big thank you. Now I can create email, check my inbox, compose and send messages. i am looking forward to the next level. Yours faithfully"
The report can be downloaded or viewed here
---
---
---